2021/5/20
The Health of Water




Changing The Water Narrative – Fusing Indigenous & Non-Indigenous Perspectives


By Suzanne Forcese


"As Indigenous Peoples, First Nations recognize the sacredness of our water, the interconnectedness of all life, and the importance of protecting our water from pollution, drought, and waste.... Many First Nations seek to restore the Traditional ways of protecting the health of water and to share these ways with the world." -- The Assembly of First Nations


Natural Action Technologies' CEO, Jonathan Butts, and entrepreneur/innovator, Trever Andrew share an understanding of water and a solutions-oriented vision.

With the world's water in crisis, both men are looking to merge their technologies, to revitalize water, to educate, and to give momentum to water sovereignty. "It all starts with the health of the communities," Butts told WTNY.

"First we teach them the technologies to revitalize their water. We allow them to reclaim their water and in so doing they reclaim their power."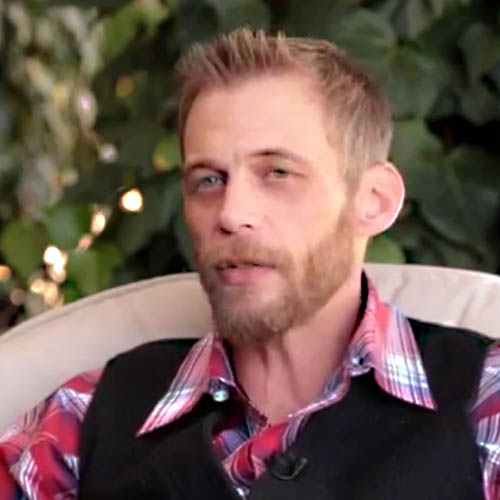 "I believe all of us who are Guardians of Water should be called 'Indigenous'," Jonathan Butts told WTNY

When Sewllkwe (pronounced SELL-kwuh) Book was designed and created by Trever Andrew it was because Water was his teacher. By listening to his fused Indigenous and non-Indigenous teachings, his inner voice guided him to be an innovator in creating a solution in what he calls "today's broken hierarchy".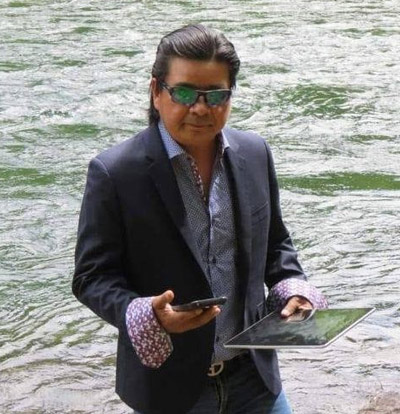 Trever Andrew is a member of the Secwepemc (Schuswap) Nation in Adams Lake, British Columbia, Canada. Sewllkwe Book, a digital record of a community's water, replaced outdated manual systems to record and analyze water. The cloud-based technology— accessible on a cell phone or tablet-- ensures a permanent record of drinking water quality and wastewater while also providing swift action steps for remediation.

It is the structure that is put in place to protect the public from illness and death. It includes governments, the United Nations, WHO, and agencies such as the EPA, Health Authorities, the CDC, education programs. Also, professionals – water hydrologists, water managers, engineers.

"Yet they fail to protect us. It is a broken hierarchy."

"I am embarrassed to say First Nations have the worst water qualities. The water data program is old and dysfunctional. It hasn't helped the water advisories and issues."

Andrew sees faulty logic in engineers dictating the technology.

"Engineers do not have to be in compliance with the health authority."

Another fault in the hierarchy is the water managers who monitor and control what is released to the public.

"Old tech adds to the weakness in reporting."

The Sewllkwe (which means water) Book App was a result of Andrew's fused education—an Indigenous perspective combined with non-Indigenous teachings.

"My biggest teaching of my fused education in water is that it taught me not to be a sheep to other water experts. It gave me the confidence to create a new solution for Water. The 'experts' are still practicing and exercising the stagnant technology of the sixties."

Andrew's teachers were the First Nations Elders across Canada.

"My elders taught me science. We know about sewllkwe and we First Nations were very educated with water technology."

Andrew's non-Indigenous teachings gave him a close-up view of the water molecule.

"That has shown me how sensitive, how important it is not to distort or to destroy that amazing natural engineering brilliance."

Living water, as it occurs in a pristine natural environment, implies a definable and organized molecular and atomic alignment between hydrogen and oxygen.

Butts explains, "Once atoms are properly aligned, they align amongst themselves. This orchestration is distinctly different from water that has been dammed, pumped, contaminated with electromagnetic vibrations, chemicals or other random mismanagement.

"This interference with water's natural ability causes divisiveness. Oxygen and hydrogen become aggressive, and the overall state of this water is destructive.

"Also, the way we move water removes its life force. Mankind's interaction with water has largely been one of interference with natural motion."

Andrew adds, "Viktor Schauberger studied the natural flow of water and how Nature designed a path for water to flow. This is what we need to pay attention to. We cannot stop water's flow without consequences. This is a breach of sacred and natural law. In order to sustain life, water must be alive. Water is an unselective host body for nutrients and pollutants alike. The quality of the water determines which role it will play – life sustaining or life threatening.

"If humans and the environment are to be healthy, we must work with the laws of Nature and understand how to help water to retain its life force."

Butts and Andrew are moving toward a solution.

"Once we get everybody healthy with living water, we want to teach them the technology so they can manage their water.

"Ownership of their own revitalized water can also provide them with a renewed economy. For example, community members could sell their 'living' water to other neighboring communities and/or trade services."

Trever Andrew voices the new paradigm, "Water is not infinite. If we are to solve the water crisis, we need more than one teaching to introduce new solutions and technology." .